Empire: Your Everyday Neighborhood Restaurant
When it comes to restaurants in downtown Detroit, we truly have our pick of the litter. Two- star Michelin chef? Check. Udon noodle bowls? Got 'em. Mexican-Italian fusion? We highly recommend!
It's easy to develop "paralysis by analysis" when deciding on a new restaurant to try down here. But a memorable culinary experience can be had without reinventing the wheel.
Michael Abrams wanted it that way.
What makes Empire Kitchen & Cocktails so unique is, well...it's not that unique. In Detroit's hyper-speed restaurant culture, the idea of opening an "approachable" restaurant can be perceived as downright blasphemous. But what makes Empire matter in the city's crowded restaurant field is every restaurant's most important selling point: the food. Abrams & his partners, together with chef Aaron Lowen, have created a menu full of crowd-pleasers - hamburgers, pizza, mac n' cheese and some killer custom cocktails.
The restaurant was recently the subject of a scathing review by a Detroit Free Press food critic. The author blasted nearly every aspect of Empire, and in our opinion, went way over-the-top to slam a restaurant that is simply trying to leave its mark on Detroit's amazing comeback story. Emily and I wanted to give the Dssentials audience the complete opposite of a scathing restaurant review. Here is why we think Empire Kitchen & Cocktails is awesome!
We took our seats in the very aesthetically pleasing dining room. The weather was nice so we were able to feel a cool breeze blowing through the semi-outdoor patio. The bar area is elevated from the dining room and looks very sleek and modern. Our waiter was extremely friendly and prompt, and answered a few questions we had about the menu.
Em and I came hungry and our food was BOMB! We ordered the Mac & Cheese, House Flatbread, Wings and Shishito Peppers. The wings are coated with a dry rub and the dip they came with was delicious! I was very surprised by the peppers, and the Mac & Cheese is easily among the best-in-class across the city. We also tried the Sea Scallops and House Burger. The Sea Scallop sauce is to-die-for, and for those who just want a classic burger, this one's great - along with the seasoned fries. For dessert we had the Brownie Sunday, and it was truly out of the world! There are enough adventurous options for those who like to explore the menu, and plenty of tried and true dishes for picky eaters (like Emily).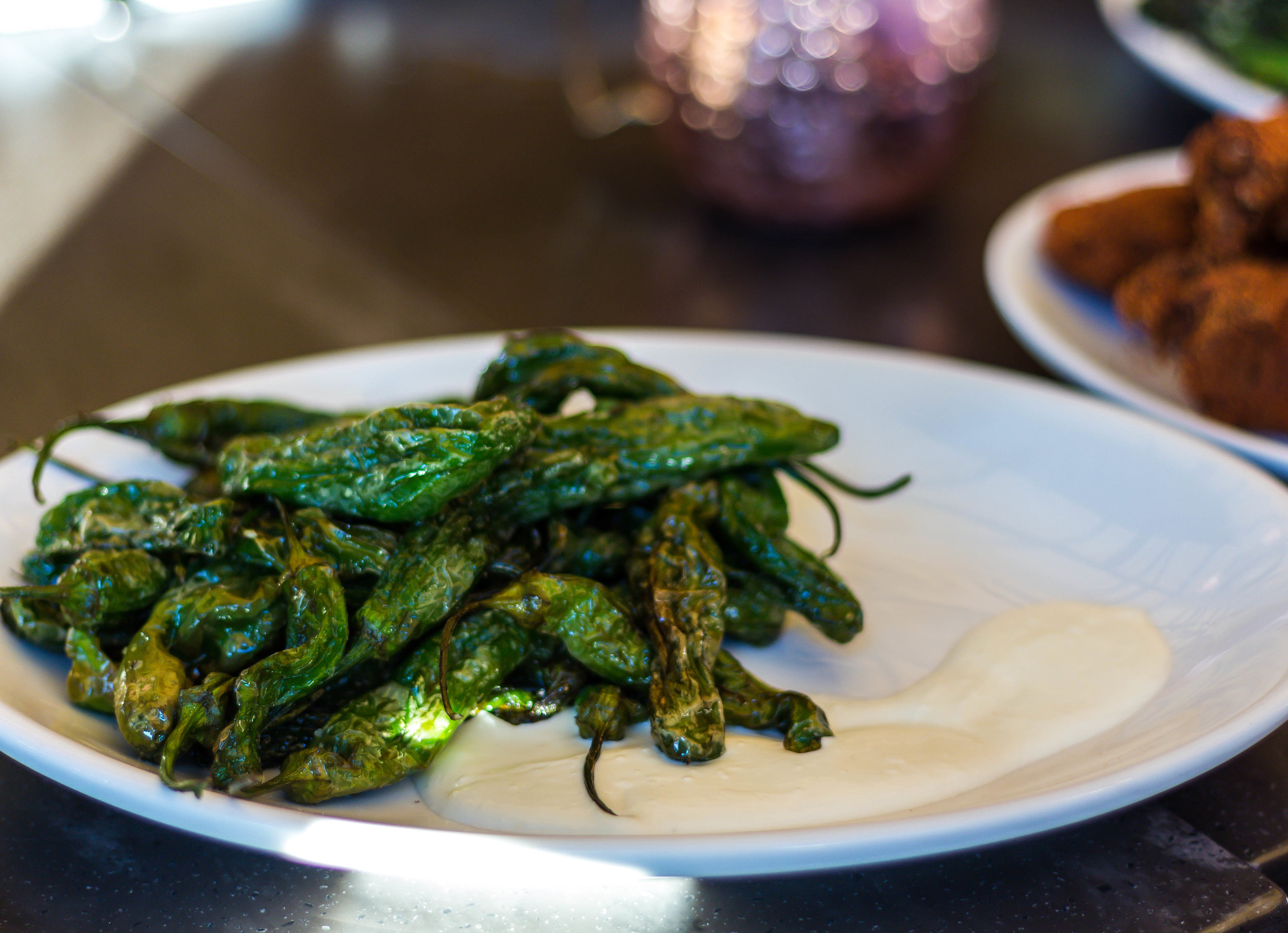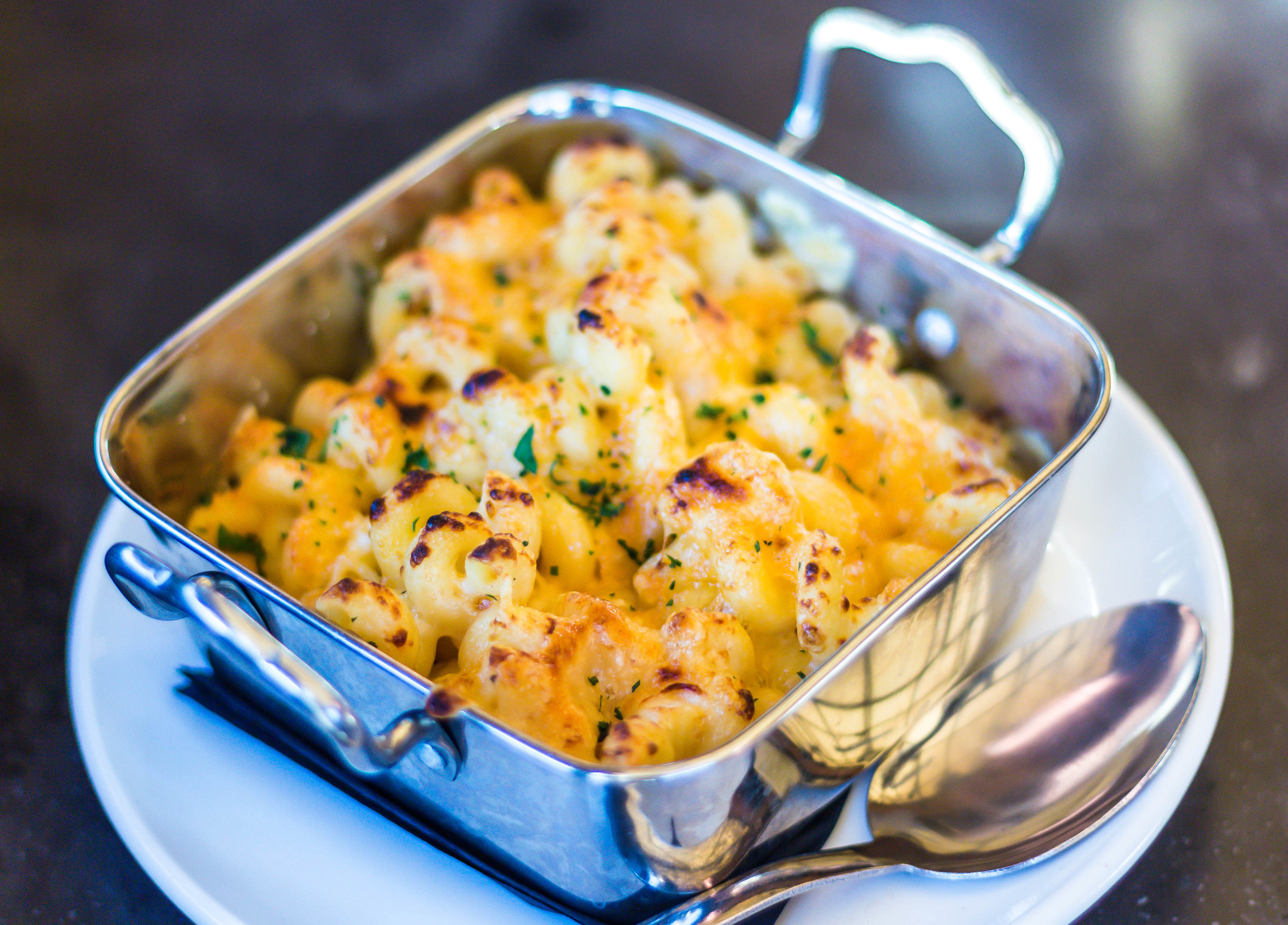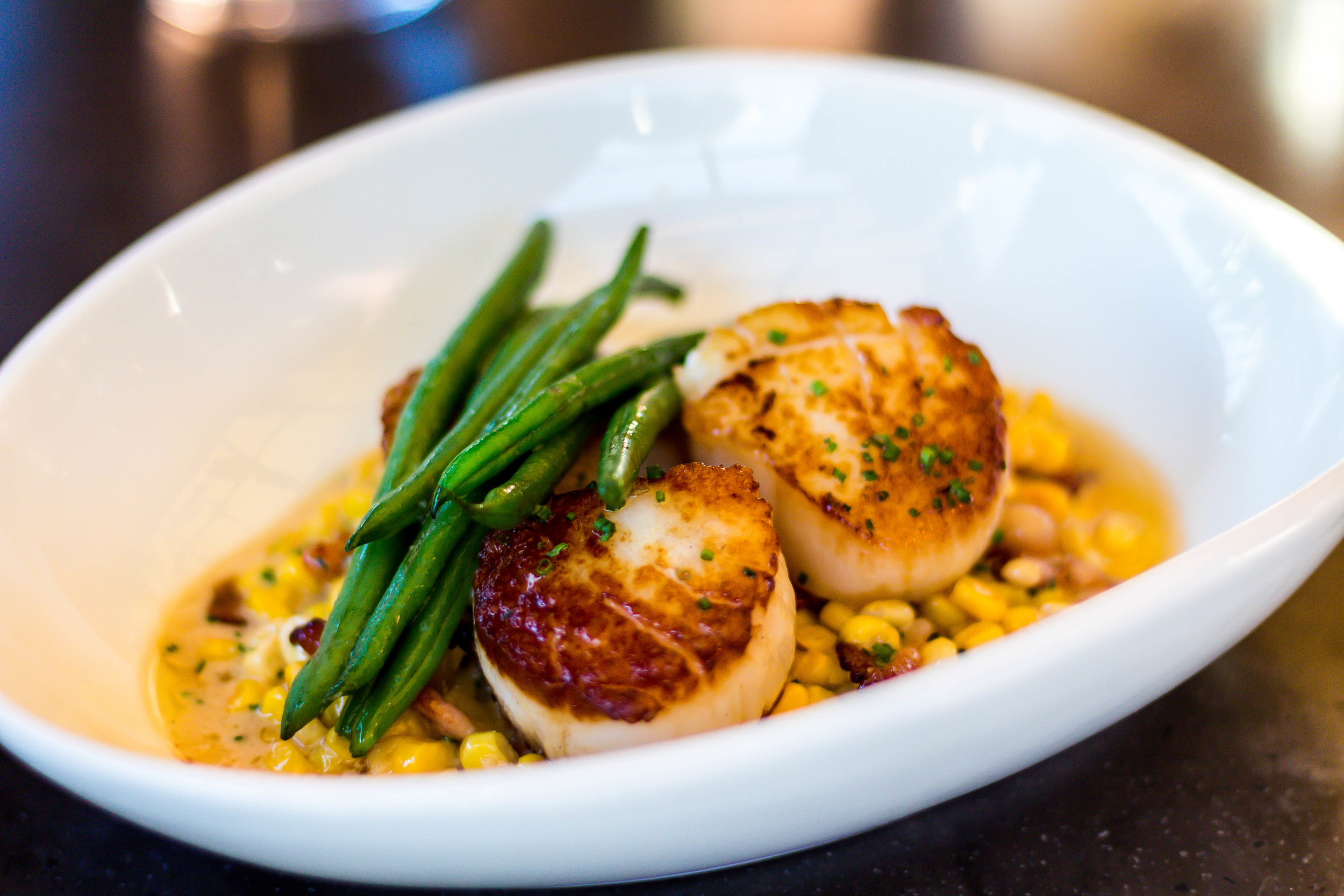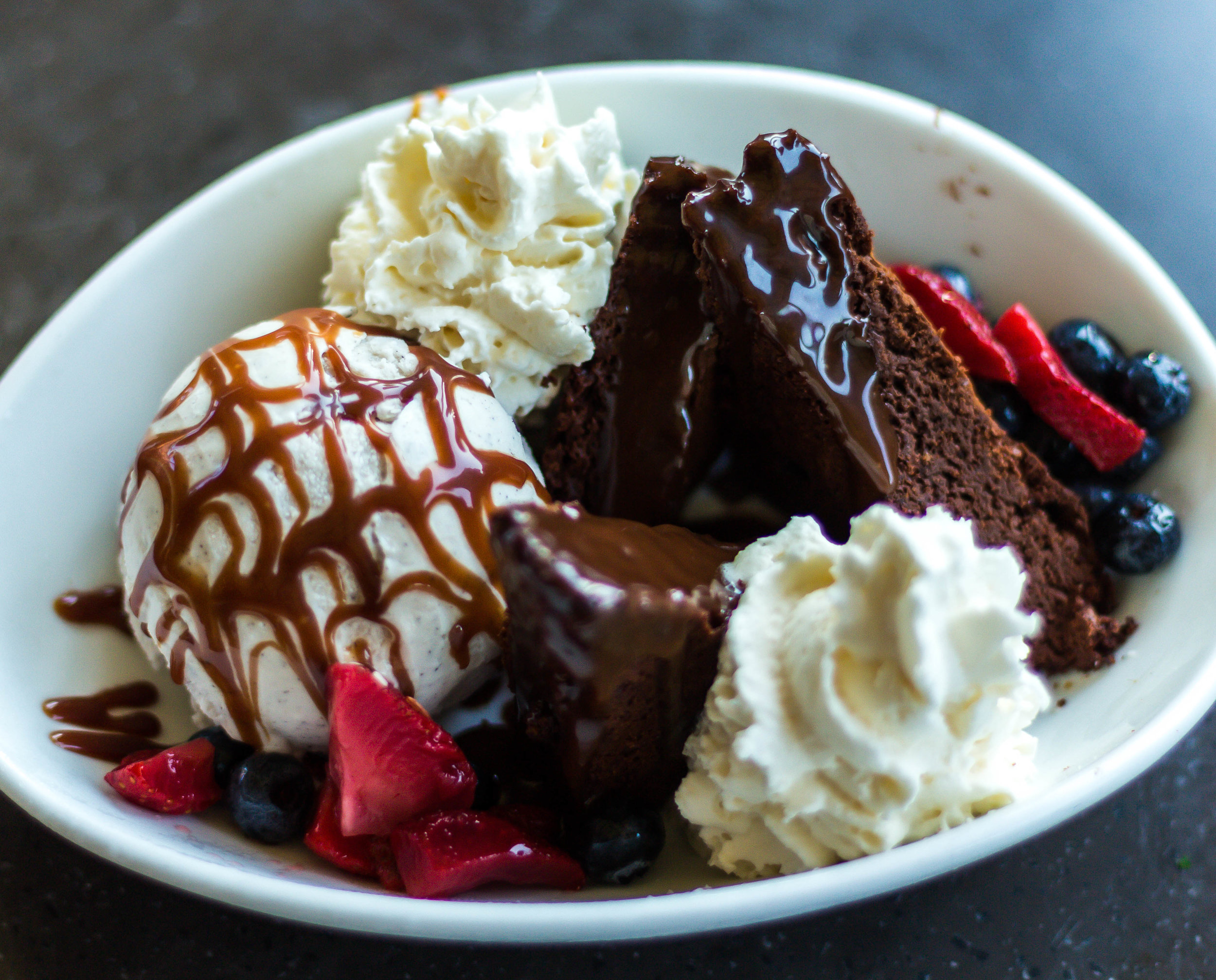 We couldn't have asked for a better experience at Empire, and we wish them all the best. Despite the criticism, let there be no doubt that this is a place to see and be seen. Sit back, sip a cocktail and enjoy the ambiance of a fun night in the D.
- A