Traverse City Getaway
It's almost Memorial Day, which means summer is around the corner here in the Mitten. While we have plenty of Detroit-area things to do coming soon, I had the opportunity to venture up to Traverse City this past weekend! I wanted to share some ideas of where to eat, drink, stay and play in this charming northern-Michigan hotspot. Whether you're planning a romantic anniversary getaway or a fun girls weekend - check out my recommendations below !
-E
What's TC without some awesome food recos? Sure, the first thing you think of is all of the delicious wine, but before drinking, grab some grub at one of these joints: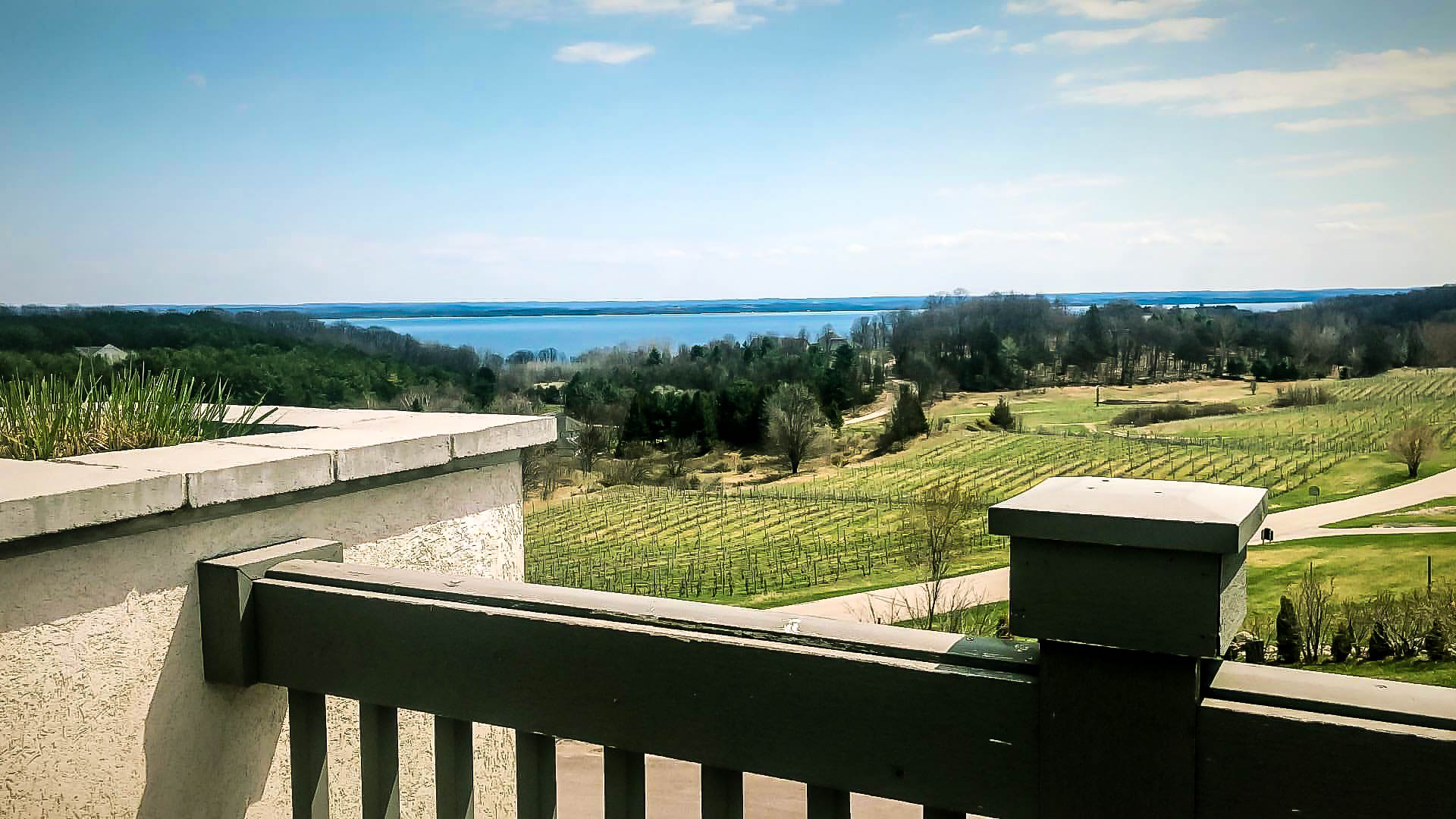 Now onto the good stuff! Here's some winery and brewery recommendations that are sure to wet your whistle: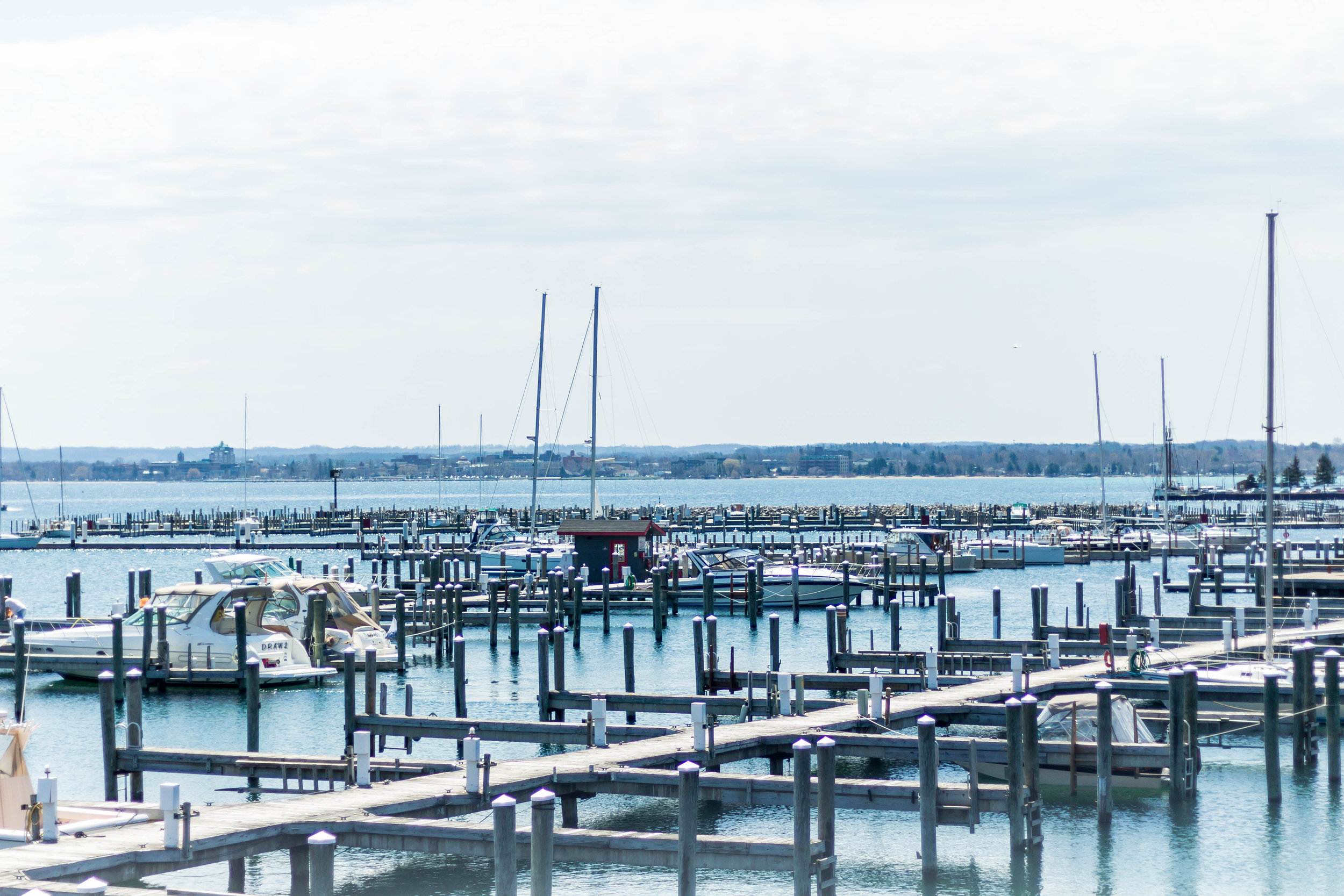 When you've had your fill of eating and drinking, Traverse still provides all kinds of things to do for those of all ages and interests:
Bring Your Dog - TC is extremely pet-friendly, so bring your four-legged friend along with you! There are water bowls and treat jars outside each boutique so your doggo can stay full and hydrated, and my friend even shared that the Travelodge allows dogs for only $10 additional each night. You'll see people walking their dogs all over and even biking with them! I even met this adorable cream doxie (below) - I think Sadie might need a friend!
Take Photos - You'll see a small collage of some shots I captured while in TC. There are so many picturesque locales that you'll want to pose in front of all of them! Head to the downtown strip for a strip that is filled with boutiques. Make sure to pose on all of the patios of the wineries, and if you love the 90's (and Dawson's Creek) as much as me, head to the marina docks for some fun, nautical shots.
Shop Downtown - If you're in need of some home decor or a cute new summer sundress, head to Front Street for all your boutique needs! I've snagged a few jewelry pieces, home knick-knacks and even a jacket in my few trips up to TC. If nothing else, enjoy the stroll along Front Street and grab an ice cream at Kilwin's or Moomer's!
The Village at Grand Traverse Commons - I've visited this locale both of the times I've been to Traverse. The sprawling historic buildings used to be the Traverse City State Hospital, and after going dormant for years, parts of it were refurbished into shops, restaurants and living spaces. Check out the fun jewelry boutique, The Silver Fox and grab dinner at the renowned Trattoria Stella. Also, if you have time, be sure to tour the grounds and learn about the unique and spooky history of this development's past.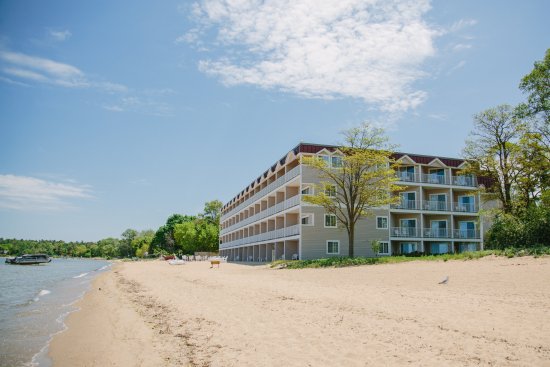 In need of beautiful accommodations? Look no further than the Bayshore Resort*! This is where we stayed for two nights, and the staff, room and continental breakfast were all top notch! We had beachfront-facing rooms that offered sweeping views of the fishermen and marina. And while the water was still freezing, it was nice to walk along the surf on our final morning in town. Take advantage of their indoor pool when the lake is too chilly, and skip expensive brunch locales and opt for their extensive continental breakfast complete with waffles and mini omelettes. The rooms are clean, and nicely sized with tons of bathroom counter space (especially if you're traveling with your girlfriends!) for all of your toiletries. Be sure to check this place out when you need up-north accommodations!
*Please note this post is sponsored by Bayshore Resort. All opinions mentioned above are 100% honest and candid. Special thanks to the resort for accommodations for two evenings.